Welcome to Flowers & Fuck Off!
Amongst the natural beauty of BC, the artists struggle to set boundaries for herself, and the uncertainty of the Covid Pandemic, FLOWERS & FUCK OFF, a small, independent online brand based out of Vancouver, BC was born. Solely run by multi-media artist and photographer, Cassandra Frechette. Fuelled by her mental health journey and struggle to set boundaries with a simple "No" the combination of Flowers & Fuck off just felt like the right balance of quirky and humorous to offer the world. Pretty, practical, with a pinch of profanity our clothes are made to order and we know you'll love them.
Want to learn more? Check out our ABOUT PAGE!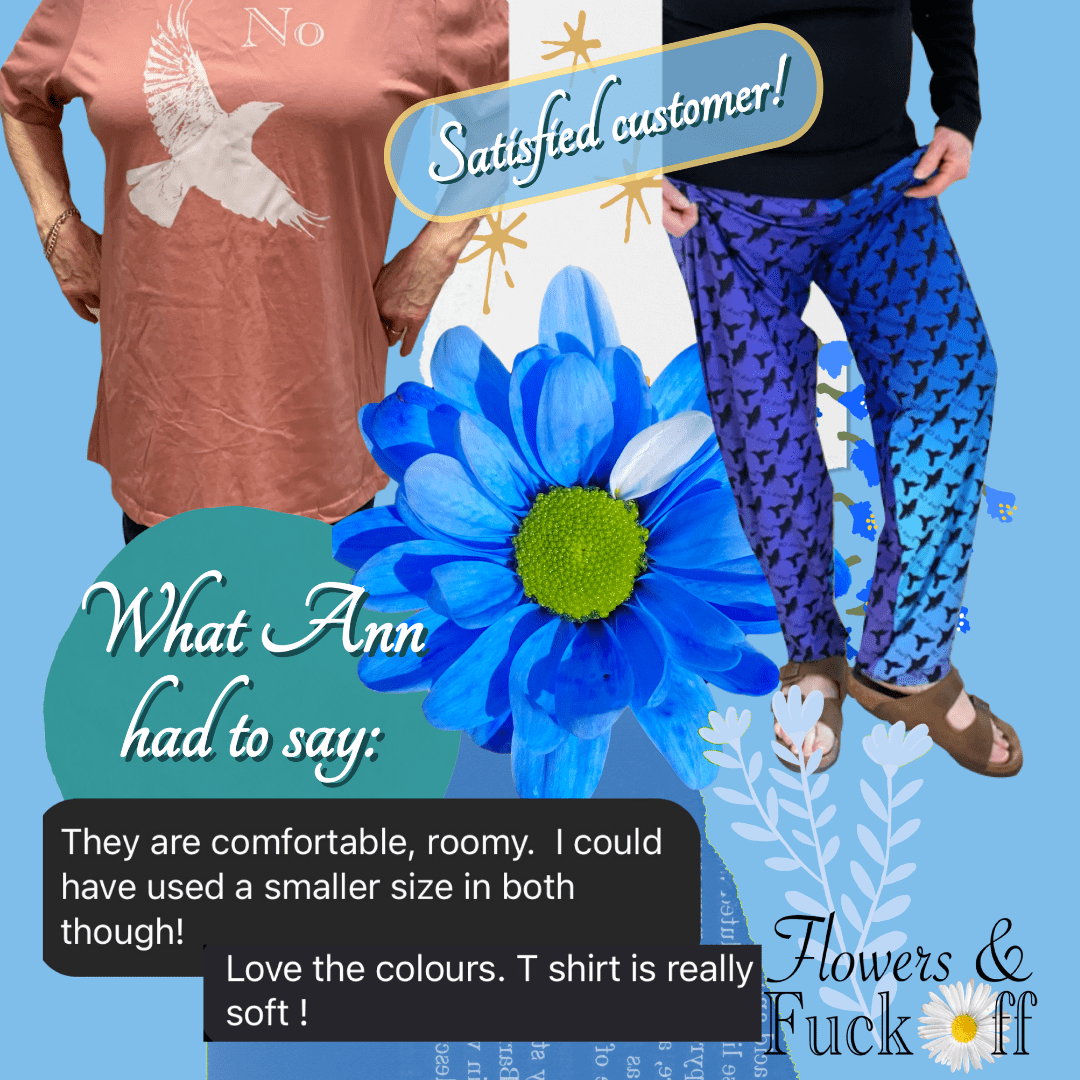 There are more products and designs coming soon so don't forget to sign up for the Fucking Newsletter at the bottom!